Columbia Rivers Wrestling program has been blessed with the addition of Tennyson Kurtz who has done nothing but post a perfect record during his time in high school. Last year due to Covid Tennyson was robbed of the opportunity to bring home a State title for himself and his school. But this year he has not slowed down one bit. Continuing his undefeated streak this season and pushing for the title that eluded him due to the ongoing pandemic.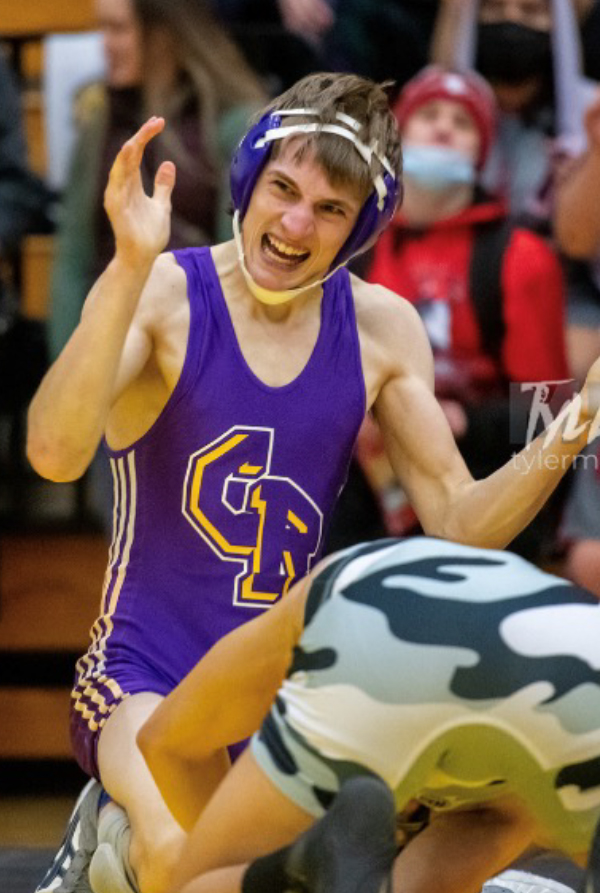 Tennyson's goal is to be the BEST version of himself and win state, with that in mind he has credited his success thus far to his mentality. With wrestling being a constant in his life his IQ of the sport has grown, each match he mentally processes the concept of pacing himself, staying calm and affirming the fact that he can win.
The pressure of staying perfect is REAL, he is mindful that thus far no wrestler in high school has been able to stop him. With others wanting to take his "0" he knows each match he needs to bring his best performance to the mat. However, with the ability to say you are undefeated his keeps in mind if no one has been able to beat him so far, why should the next opponent be able to…this builds the courage to go into each match with the confidence that he cannot be touched!