Levy VOTE YES by April 26th
Invest in our Young Adults who are our Future!
Athletic Director/Coach Christian Swain
Christian Swain is the Athletic Director and Head Football Coach at Evergreen HS. Since his arrival, he has pushed to create opportunities and impact as many student-athletes as possible.
Recently a Bond was passed to provide funds for the facilities and new fields etc. to be built, which turned out BEAUTIFULLY. The sense of Pride & Confidence from the student-athletes was instantly recognized as they have not always been privy to the finer things in life.
Up for vote this April is a Levy to fund the programs that will use these recently built facilities. Many in the community do not feel this Levy should pass as the money they received from the Bond was significant and look what they've built. This levy is not an additional tax increase but replacing an expiring levy.
However, this is a misconception as the Bonds sole purpose was to improve the facilities/fields.
The Levy itself is for the programs, these athletics & extracurriculars desperately need the funds to keep them afloat.
"The Levy dollars fund the operational side of our budget for many academic and extra-curricular activities. This Levy is vital to having strong programs in our schools. It would be a shame for the community to invest so much on the bond measure improvements to build these beautiful facilities and then we don't have the money to operate the programs that utilize them. I'm really praying the Levy passes." – Christian Swain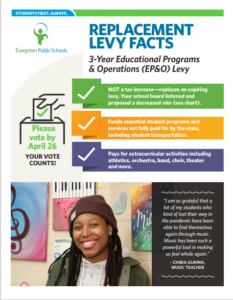 If in fact this levy fails, we could potentially see these beautiful fields become empty, with no athletics taking place as the schools will not have the appropriate funds to accommodate numerous teams, travel, meal per diems, uniforms, fees for tournament/invitational registration etc…
These student-athletes have already been robbed of a plentiful of High School experiences…let's not add another to the list. Vote YES, Pass the Levy, & Support our Youth.