Elite 8! WA State Clark County Teams Competing
Thursday 3/3/2022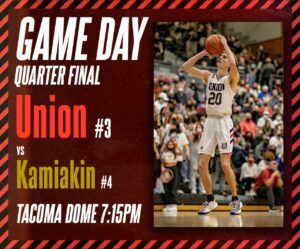 Union vs. Kamiakin
Unions squares off with Kamiakin, the Titans have not played since defeating Mariner on Saturday 2/26. Kamiakin on the other hand played Central Valley last night. This battle of Union (#3) vs. Kamiakin (#4) will take place at 7:15pm and the winner will face the winner of Gonzaga Prep & Curtis. Union has defeated 2 of the teams that have beaten Kamiakin this year.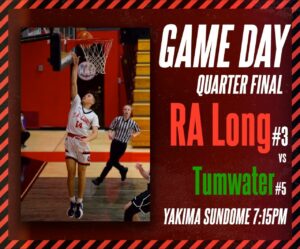 RA Long vs. Tumwater
The Rematch! These two teams have met once this year, the matchup took place 2/18 just 13 days ago. The result 58-50 RA Long walked away with the victory. In a back & forth game, RA Long was able to turn it on in the second half to secure the win. What will the rematch bring? Only time will tell, but we do know the stakes are higher. Whoever comes out on top plays the winner of Sehome & Lyden.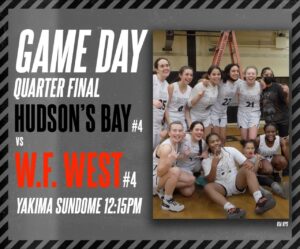 Hudson's Bay vs. W.F. West
Another Rematch!!! Yup, these two have met and it was a very close game decided by just 3 points! It was Hudson's Bay walking away with the victory 33-30 on 2/14. They meet again 17 days later; winner advances and plays the winner of West Valley & Ellensburg.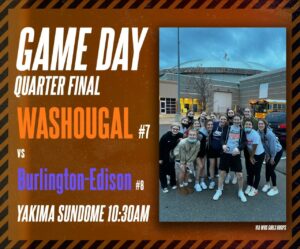 Washougal vs. Burlington-Edison
Washougal is coming off a solid win over White River yesterday. Today they face the team that upset Tumwater. This #8 seed knocked off the #1 seed, important to note Tumwater beat Washougal twice this year. Whichever team comes out on top will play the winner of Prosser vs. Archbishop Murphy.
Written by: Cody Escott