Will the Papermaker's Wear the Soccer Crown again?
Camas HS soccer program has historically been one of the top teams in the area, they have produced several players that have gone on to play at the next level. This year appears to be a similar theme.
After they ran the table going 11-0-1, with the only tie coming to Union in a 0-0 match that was sandwiched between a 5-0 & 6-0 victory. It appears this team is primed to dominate 4A soccer once again.
"Coach Minder is returning and looks to be HUNGRY for more championships!"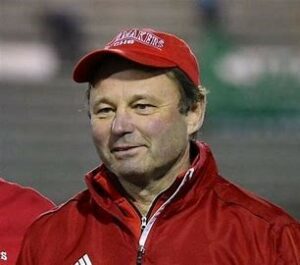 Roland Minder has already made it to the Camas HS Athletic Hall of Fame, he retired after coaching from 1995-2017. In that time all he did was win.
With 18 League Titles & 3 State Championships for the Guys soccer team and during his tenure as the Ladies (2004-2018) he brought home 12 League Titles & 2 State Championships.
Like many other GOAT's he has come back from retirement to bring home another League Title & State Championship.